Room 171, Bond Life Sciences Center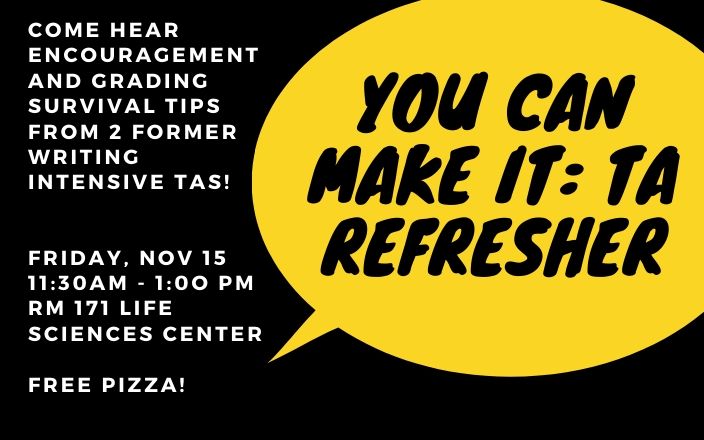 Now that we are reaching the end of the semester, TAs grading loads are increasing while morale may be decreasing. Come join us for a refresher that is sure to lift your spirits and provide some strategies for surviving the end of the semester. This workshop includes a lunch conversation with two former Mizzou TAs discussing ways to navigate grading struggles and balance research and teaching obligations. Lunch will be provided for all attendees.
By the end of the workshop, participants will:
Connect and network with other WI TAs.

Refresh their grading skills and reconsider their writing feedback style, tone, and comments.

Identify ways to navigate common grading hurdles, student issues, and balance of research and teaching.


Access available resources to help manage the grading load.