Published on May 23, 2018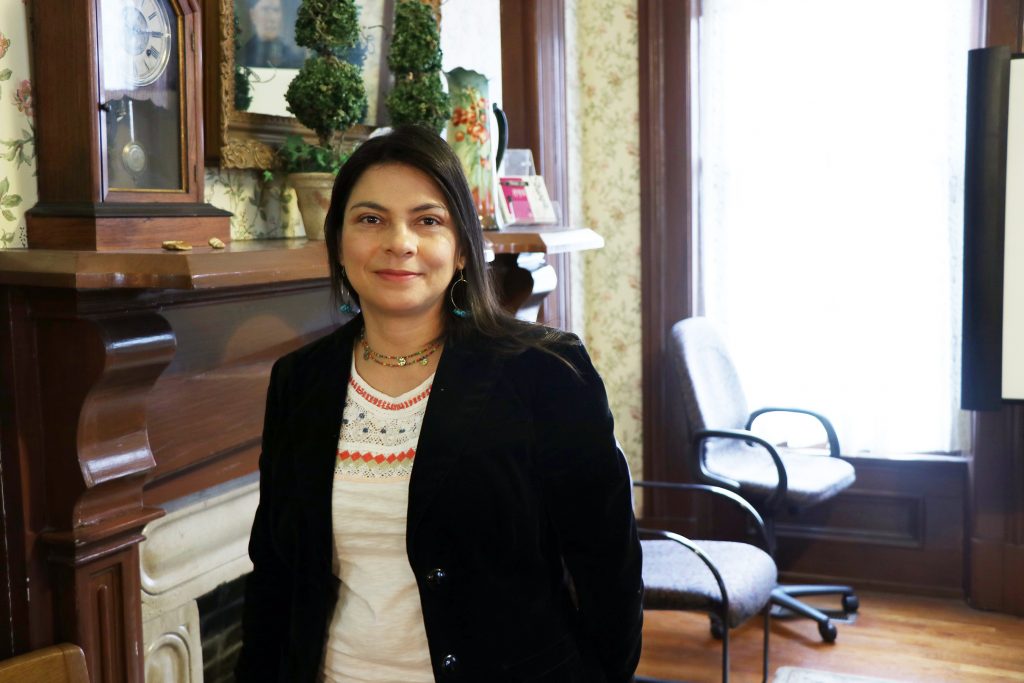 Lina Trigos-Carrillo moved from the country of Colombia to the town of Columbia, Missouri, to continue her studies in language, education and writing. Now, seven years later, she prepares to conclude her time as a postdoctoral fellow with MU's Campus Writing Program and the College of Education, having accomplished more than she could have expected.
Trigos-Carrillo attended the National University of Colombia, earning her undergraduate degree in Philology and Languages with an emphasis in English. While taking graduate courses in philosophy of language and mind, she began working as a composition instructor and later became a faculty member working in essay writing and composition, and helping teachers improve their writing pedagogies.
In 2011, Trigos-Carrillo was awarded a Fulbright scholarship to complete her postdoctoral studies in the United States. She was accepted to a handful of schools across the country, but decided on Mizzou for its family-friendly location and the College of Education.
Trigos-Carrillo finished her doctorate in literacy education in the spring of 2016. Her dissertation focused on how first-generation college students navigate writing in college. After completing the PhD, she wanted to continue enhancing college writing. Having volunteered at MU's Campus Writing Program, she joined its staff as a postdoctoral fellow.
"When I arrived here, I noticed that the Campus Writing Program supported faculty in their teaching of writing-intensive courses in more of a traditional way, but that we had little on how to support multilingual writers," Trigos-Carrillo says. "Because of my experience working with bilingual and multilingual students, I was able to think about how we can build resources to help faculty more with multilingual writers, but also how support graduate students and postdoctoral fellows who speak English as a second language."
Campus Writing Program Director Amy Lannin has worked with Trigos-Carrillo for the past two years and says that her work has resulted in initiatives such as the English Language Learners (ELL) Task Force and collaborative professional learning programs for faculty and teaching assistants to better understand multilingual writing.
"Lina is a brilliant scholar and teacher," Lannin says. "My favorite things about her include her passion for student learning, her expertise in the discipline, her kindness, hard work and dependability."
Part of Trigos-Carrillo's involvement with the College of Education includes her work in the National Professional Development Grant project titled Strengthening Equity and Excellence for Teachers of English Learners (SEE-TEL), which is funded by the Department of Education's Office of English Language Acquisition, and led by professors Kim Song and Lisa Dorner. Trigos-Carrillo's role in the SEE-TEL project includes collaboration in parent engagement initiatives, professional development and program evaluation.
In 2011, Trigos-Carrillo published a book about essay writing, and this year, she was the editor of a book published about innovation and pedagogy in higher education. Trigos-Carrillo has also collaborated with professor Rebecca Rogers from the University of Missouri-St. Louis on publishing work on the inequalities in the distribution of knowledge between the U.S., Europe and the global South. Trigos-Carrillo and her colleagues have begun to advocate for more inclusion of scholarship and knowledge not only from the global South, but also from indigenous and non-mainstream communities.
Trigos-Carrillo's Fulbright scholarship requires that she returns to Colombia for at least two years to contribute to the country. Once her fellowship with the Campus Writing Program ends this summer, Trigos-Carrillo will work in education, bilingualism, and writing in Colombia.
"I think that the University of Missouri has a strong writing culture, and that's in part because there is a lot of support for the Campus Writing Program, the Writing Center and other learning initiatives," Trigos-Carrillo says. "The faculty are more interested in how we can support diverse students, but also how we can learn from diverse backgrounds through writing."