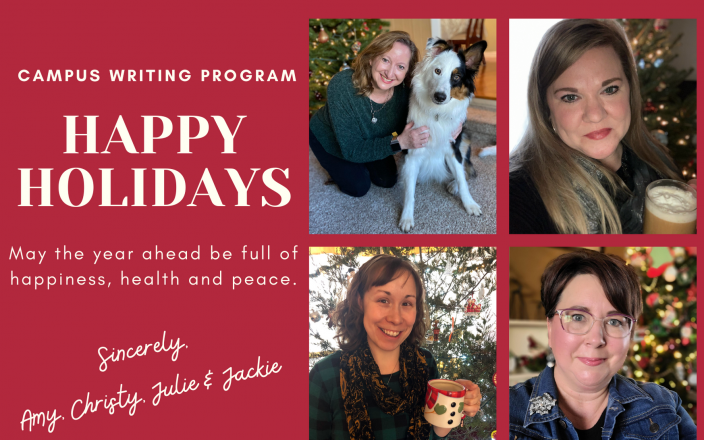 We are days away from the end of 2020. What a year it has been.  When we look for the good parts of this year, one highlight is the commitment shown to support student learning.  Teaching with writing is difficult,…
The Campus Writing Program is saddened to hear of Dr. Michael Budds' passing on November 19, 2020. Dr. Budds was a long-time WI instructor and supporter. He served multiple terms on the Campus Writing Board, beginning in 2000, and he…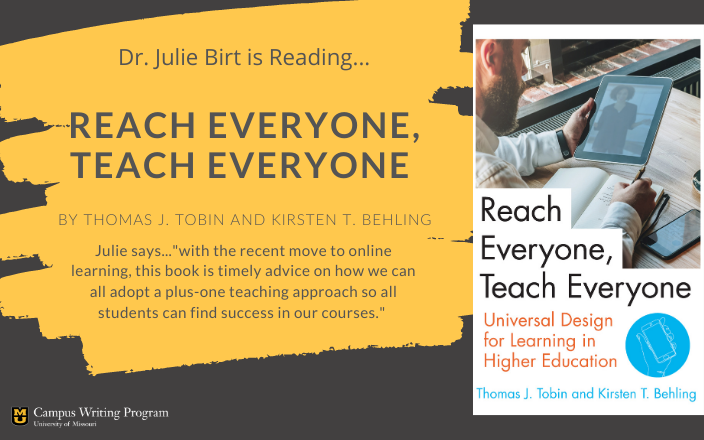 With the recent move to online learning, Tobin and Behling's Universal Design for Learning (UDL) book is timely advice and evidence-based strategies on how we can all adopt a "plus-one" teaching approach so all students can find success in our courses. To contradict…
Writing to Learn, Learning to Write
The mission of the Campus Writing Program is to invest in teaching with writing for learning across the curriculum.
Writing Intensive courses help prepare future alumni to succeed in their continued studies, future careers, and community roles as they pursue writing tasks with greater confidence and understand the power of language for effective communication.
From the Campus Writing Program
Artifacts is a refereed journal of undergraduate work in writing at The University of Missouri. The journal celebrates writing in all its forms by inviting student authors to submit projects composed across different genres and media.
This website was set up as a campus-wide initiative, facilitated by the CWP, to support multilingual writing at the University of Missouri. The information contained here includes campus writing resources, recommended teaching practices to support ESL/Multilingual writing, and writing resources for all students.
Through this blog we seek to further the mission of the MU Campus Writing Program by offering a resource that supports faculty using "writing-to-learn" and "learning-to-write" principles in their classroom teaching.
Writing Intensive Show and Tell: Strategies, Challenges & Questions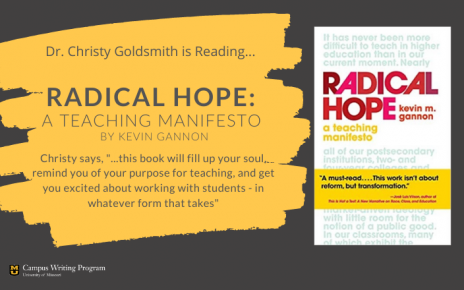 In his trademark authentic style, Kevin Gannon's Radical Hope: A Teaching Manifesto is half treatise and half pedagogical guide. The early chapters slowly build up to a crescendo in Chapter 8 titled "Pedagogy is Not a Weapon," and throughout the text,…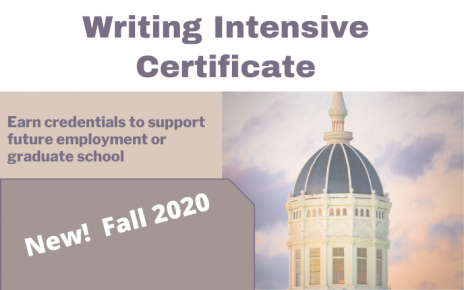 The Campus Writing Program and the Campus Writing Board are pleased to announce that the Writing Intensive Certificate is now available to students beginning Fall 2020 semester.