Writing to Learn
Learning to Write
The mission of the Campus Writing Program is to invest in teaching with writing for learning across the curriculum.
From
the

Campus Writing Program

Artifacts is a refereed journal of undergraduate work in writing at The University of Missouri. The journal celebrates writing in all its forms by inviting student authors to submit projects composed across different genres and media.

This website was set up as a campus-wide initiative, facilitated by the CWP, to support multilingual writing at the University of Missouri. The information contained here includes campus writing resources, recommended teaching practices to support ESL/Multilingual writing, and writing resources for all students.

Through this blog we seek to further the mission of the MU Campus Writing Program by offering a resource that supports faculty using "writing-to-learn" and "learning-to-write" principles in their classroom teaching.
Events
2:00pm - 2:30pm
ZOOM Workshop
News
and

Profiles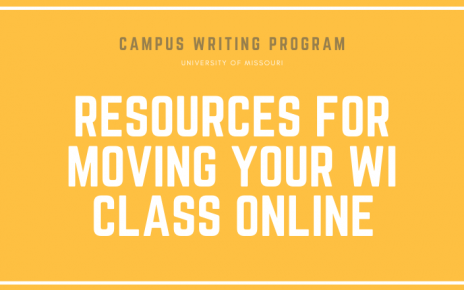 In light of the Chancellor's message requiring all MU classes to be held online for the remainder of the Spring 2020 semester, we wanted to reach out to offer you support as you work to move your Writing Intensive classes…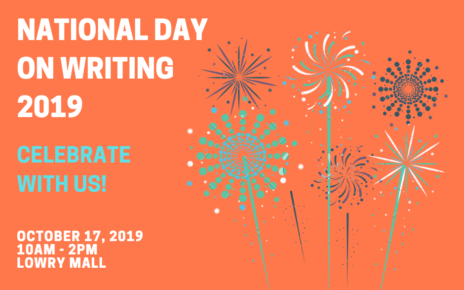 The National Day on Writing (NDOW) was established by the National Council of Teachers of English nine years ago to celebrate writing and literacy. Follow the national conversation on the #WhyIWrite hashtag. Join us for a fun day to celebrate…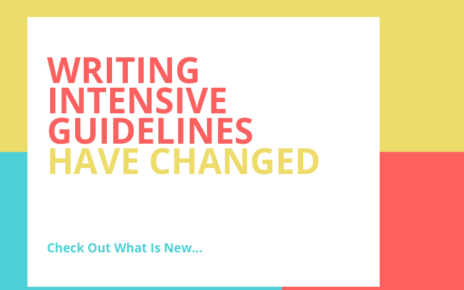 In the 2018-2019 academic year, the Campus Writing Board worked to update the Writing Intensive (WI) course guidelines. As part of their revision process, the Board made two policy changes that have been endorsed by the Committee on Undergraduate…