Published on May 24, 2022
The Campus Writing Program is proud to recognize the recipients of the Win Horner Award for Innovative Writing Intensive Teaching and the Writing Intensive Teaching Excellence Awards.  These award recipients have made outstanding contributions to writing for learning in their face-to-face and online classrooms this year.
Win Horner Award for Innovative Writing Intensive Teaching
Karthik Panchanathan, Associate Professor, Anthropology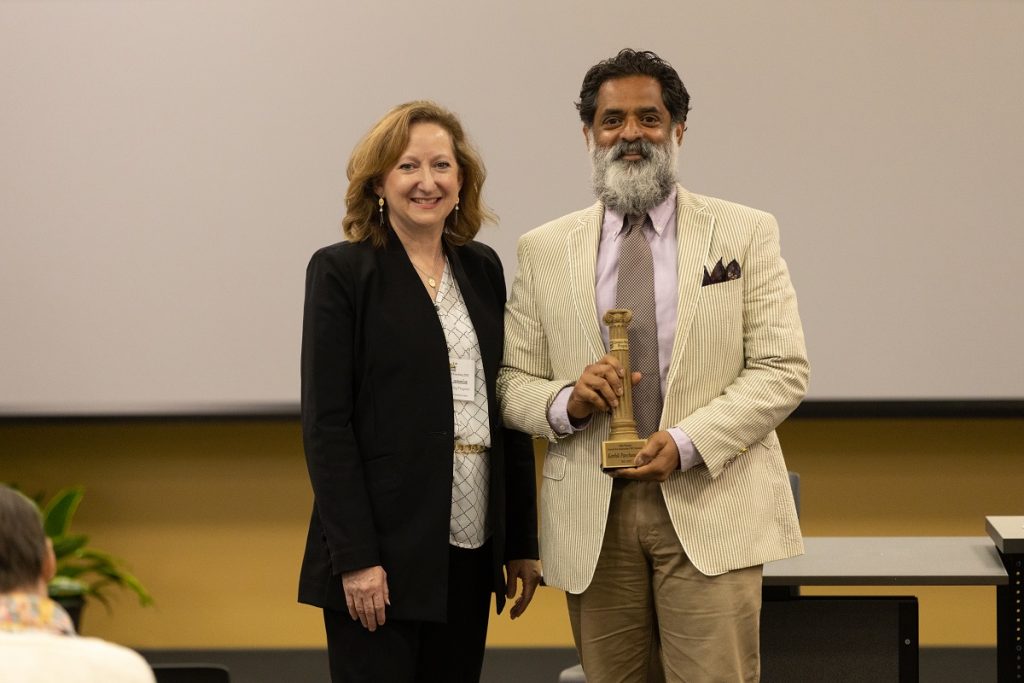 Lisa Sattenspiel, Professor and Chair, explained that "Karthik is particularly skilled in discovering ways of bringing the joy and creativity of writing into the classroom. In Anthropology 3340HW, "The Evolution of Human Nature," he has students choose a fictional character and analyze some aspect of their behavior from an evolutionary perspective. The project has students apply what they are learning to a research project that has personal meaning. Students write creative and thoughtful essays. At the end of each semester, Karthik publishes the volume, and distributes physical copies to each of his students. The book is called The Science of Fiction.
The voices of Karthik's students themselves speak loud and clear in testimony to his success in the classroom. Grace Miller, a freshman, writes, "If I could retake Cultural Anthropology a million times and stop him from ever retiring, I just might."
"I not only learned countless fascinating anecdotes about humanity to share with friends and family, but I also learned to reshape the way that I thought about humanity itself. I will be eternally grateful for this lesson as it has been invaluable in my future career as a public defender."

Claire Reiling, a former student, currently in law school at the University of Virginia
Writing Intensive Teaching Excellence Awards
Shannon Breske – Trulaske School of Business, Instructor of Principles of Management
"Dr. Breske has created an inclusive learning environment that focuses on critical thinking opportunities to apply business writing techniques. She is making a difference for Trulaske undergraduate students and for doctoral students serving as TAs."

Anthony Ross, Professor and Department Chair
Brenda Beerntsen, Professor and Chair of Veterinary Pathobiology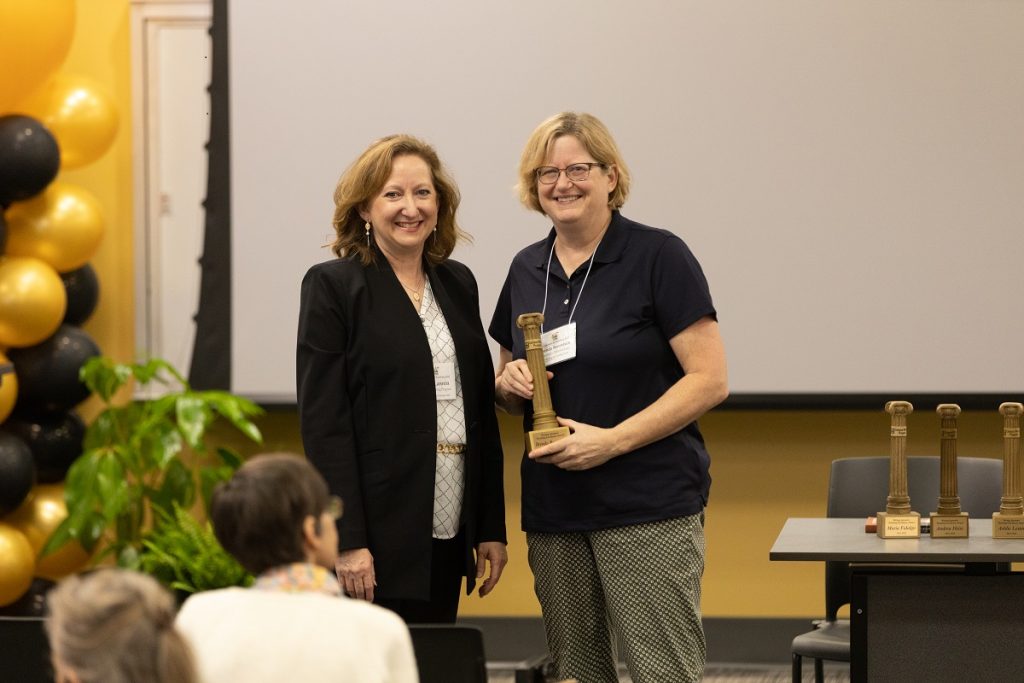 "The writing assignments she has us do every week allow us to look at the content we've learned through a different lens and make connections we may not have otherwise."

Senior student, Microbiology
Maria Fidalgo, Associate Professor, Civil and Environmental Engineering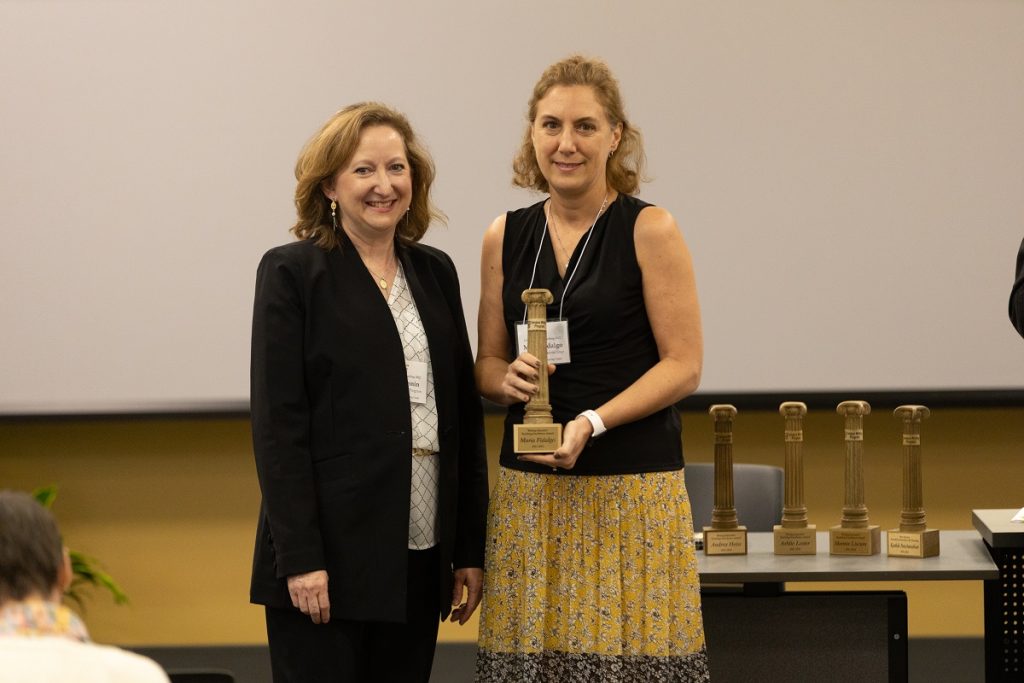 "The flipped classroom designed by Dr. Fidalgo in the WI course should create more opportunities for students to develop their written and oral communication skills. In fact, the hybrid option has been so successful that we are offering it as a study abroad course in the Fall 2022 semester."

Praveen Edara, Department Chair
Andrea Heiss, Associate Professor, Journalism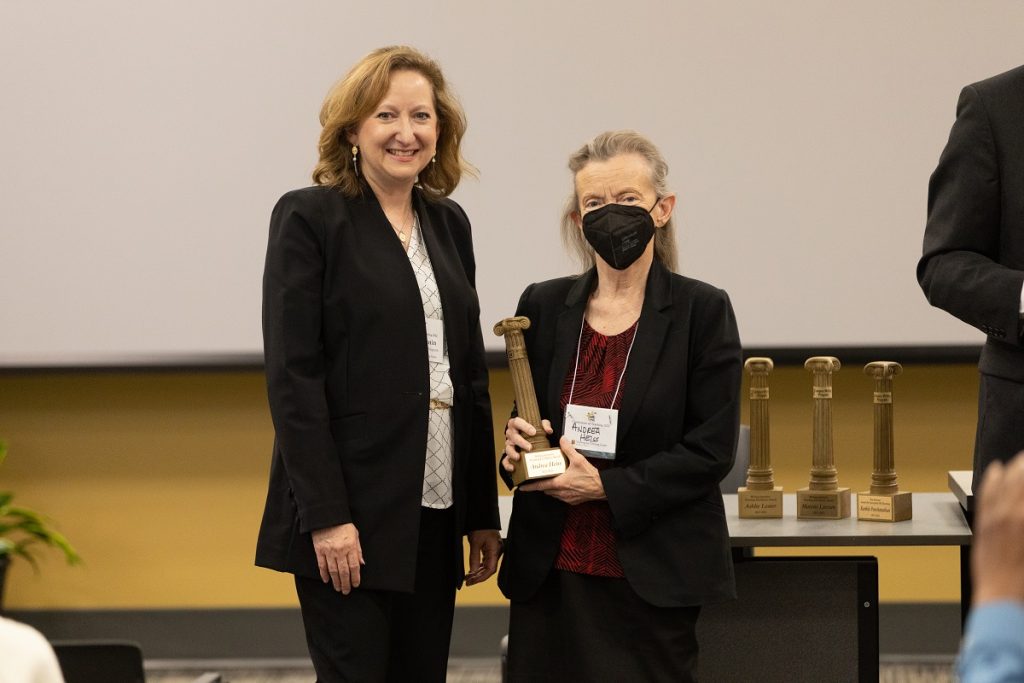 "Dr. Heiss teaches students to appreciate the wide applications of the journalistic process, and of writing's value both in describing art and as art itself,"

David Kurpius, Dean of the School of Journalism
Ashlie Lester, Associate Teaching Professor, Human Development and Family Science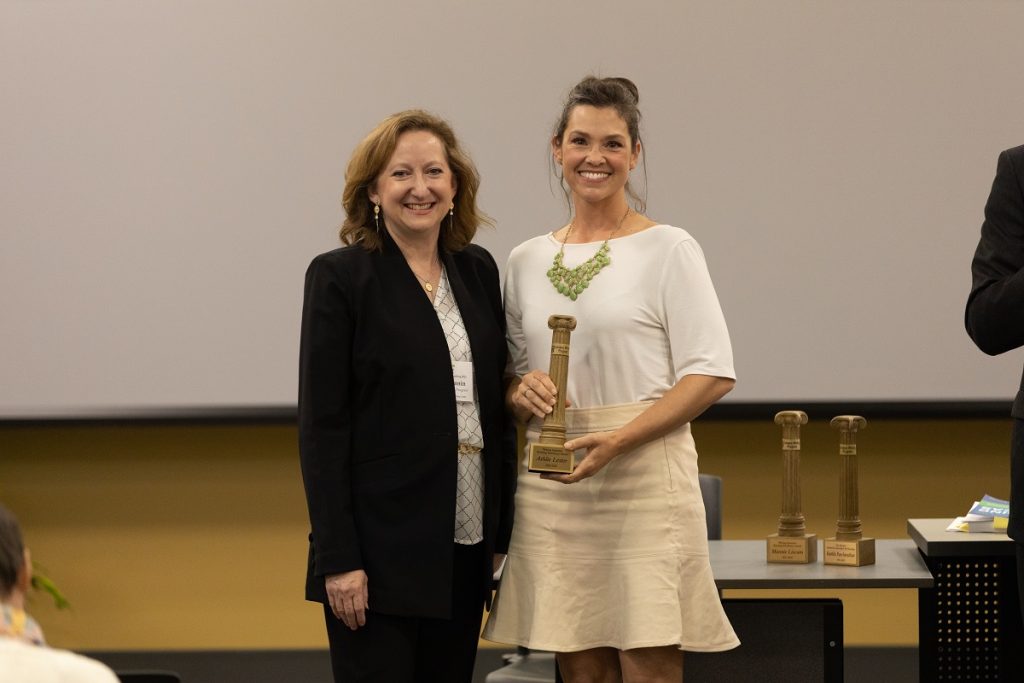 "I love how Dr. Lester was able to break up the final paper to make it much more achievable. At first, I was terrified of the big assignment, but now that the class is coming to a close it is one of the best papers I have written, and that was made possible through the structure of this class."

Former Student, HDFS 2400W
Mannie Liscum, Professor, Biological Sciences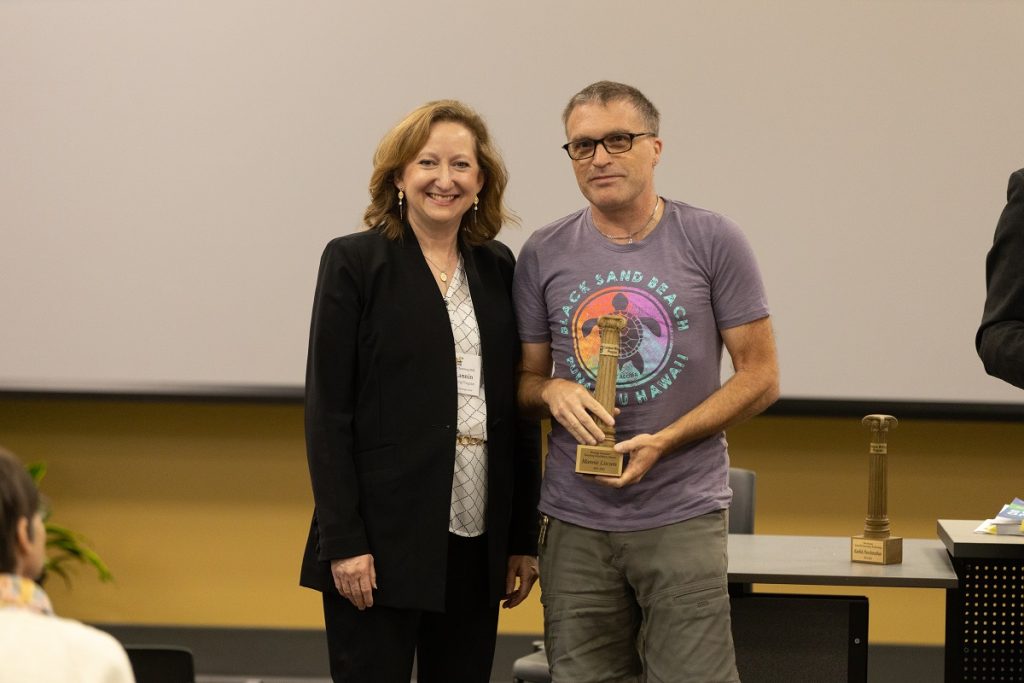 "This course challenged me to both become a better thinker and to be a more effective writer: both skills I had thought I had a good grasp of already: well I was wrong. Not only was the coursework interesting and gripping but I made some friends along the way."

Former WI Student, Developmental Biology
Congratulations WI Teaching Award Winners!