Published on July 5, 2022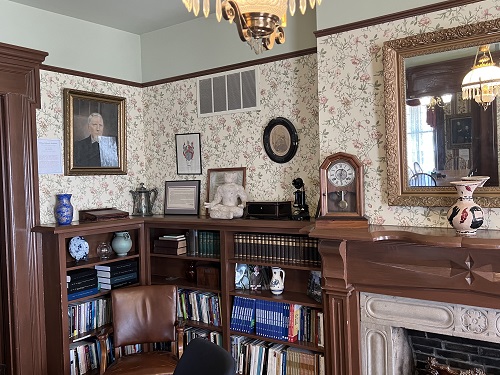 Rituals creates a space that recalls traditional practices surrounding the death of a loved one. This installation is located in a refurbished 1868 home, The Conley House, that features two conjoined spaces.
In the first sits a water basin with a projection that the viewer must pass through to enter the next space, thus separating the two spaces. The basin evokes a cleansing process, another layer detaching viewers from conceptions of death they might carry into Rituals. The projection of a moving surface of water communicates the unpredictability of moving into an unstructured space. This spiritual space removes the viewer from the "real" world, plunging them into the liminal. Viewers are invited to reflect on their own experiences with death and fears of dying.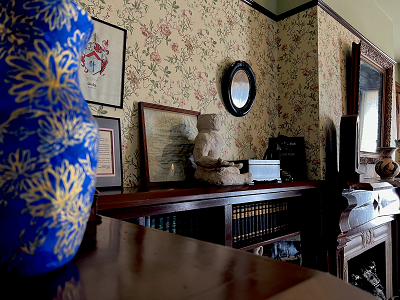 The second space features a mantle and fireplace where three handmade paper urns are placed. We selected paper as a unifying material for its organic quality, bringing to mind the body and physicality of death as a natural process.
Variances in color and form reflect each individual artist's approach to and experiences with death and grief. The viewer interacts with the urns via augmented reality (AR) and soundscape.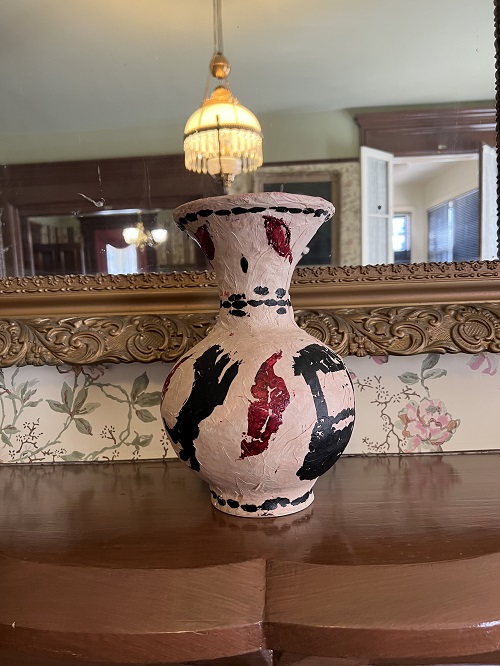 The AR component consists of 3D models of the urns that the viewer then aligns with the physical urns. As viewers move around the space with their devices, proximity to each urn will trigger different soundscapes and establish a threshold between digital and physical methods of processing. AR viewing both creates intimacy between the space and the viewer and provides a comfortable distance to the work through the use of a device. Using the technology as a medium, Rituals translates the liminal processing of death and grief into a cohesive, multi-sensory experience.
About the Artists
Abby Blenk is a Digital Storytelling and Art student at the University of Missouri- Columbia. She's been working with the ASH Art of Death Program since 2019, and is fascinated by our processing and perception of death. She hopes to work as a character designer in video games or animation after her graduation in Spring of 2023.
Morgan Erutti is studying Art History, Ancient Mediterranean Studies, and Psychology at the University of Missouri- Columbia. She worked on the ASH Program's "Art of Death" project during the 2021-2022 school year. Her primary interest is art history and she plans to pursue a graduate degree after completing her BA in 2023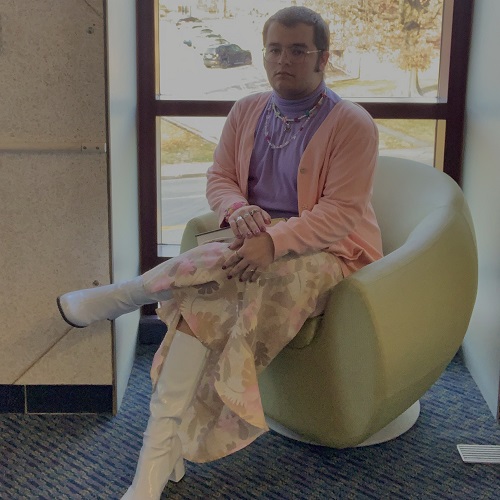 Jacob Mallard grew up in Fort Worth, Texas. He came to Mizzou to study Strategic Communication at the J-School, along the way he picked up a Spanish minor, Art History minor, and taken several visual arts classes as well. He joined this research program to explore new artistic frontiers and found so much more out of this experience.