Lowry Mall - Near Student Success Center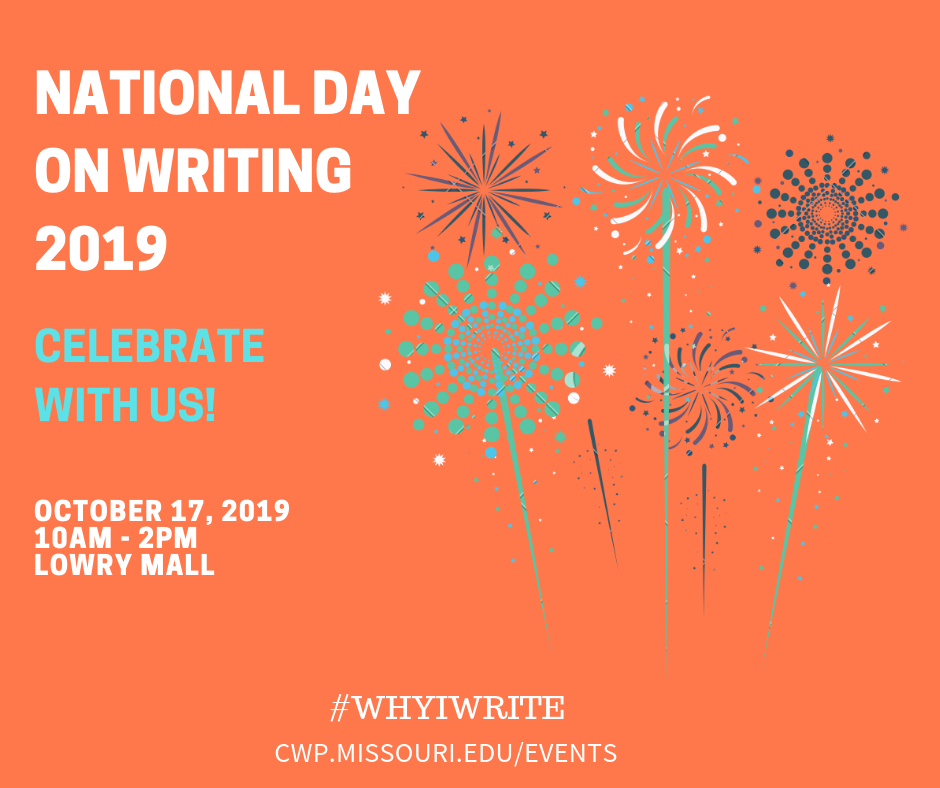 The National Day on Writing (NDOW) was established by the National Council of Teachers of English nine years ago to celebrate writing and literacy. Follow the national conversation on the #WhyIWrite hashtag.
Join us for a fun day to celebrate writing at Mizzou!
FREE activities include Writing Marathons, Pizza for a Poem, Language Origins Game, and you can participate in a Mizzou Collaborative Story. Plus a chance to win 1 of 4 MU Bookstore Gift Cards!
Ways you can participate online:
Share your poetry – write a haiku, sonnet, blank verse or any poem format and share with us online at the hashtags below.
Why I Write:  Write a short piece  about one (or more) of the following and tag Campus Writing Program (see below) and use #whyIwrite and #mizzoumade when you post on Facebook, Twitter or Instagram.

Tell us "Why You Write".
A six word Mizzou memoir or a #mizzoumade short memoir.
A story about a writing experience you remember from your time at Mizzou.
Don't forget to tag us on Twitter (@mizzouCWP), Facebook (mucampuswritingprogram) and Instagram (mizzoucampuswriting) to be entered for a chance to win 1 of 4 gift cards!
Co-sponsored by MU Department of English Composition Program, MU Learning Center and MU Campus Writing Program